Overview:
Reimagine the current Hub News section to better align with Communications and Content Strategy initiatives.
Problem:
The way the Hub was originally designed, it had News as separate cards. We cannot gather analytics or target for feedback with separated cards. There is also a content issue where very important Operational news is getting lost within more entertainment-type news.
Team:
The Hub platform team, Corporate Communications, Content Strategy- plus myself- the UX Lead resource.
Tools:
Sketch, Confluence, Jira
Challenge:
Implementing a solution that would keep all news in one place, and in one card, while not crowding the Hub homepage and overwhelming it. This is not a "news only" site and there is much more content on the page apart from News.
​​​​​​​
Currently, Advisories is in its own card, while News is a section with many individual cards. On top of that, our Comms partners feel that more job-specific Operational News get lost within more entertainment-based news. Even though "view all" takes you to a secondary news page, there is a battle for whose content appears and for how long on this main homepage.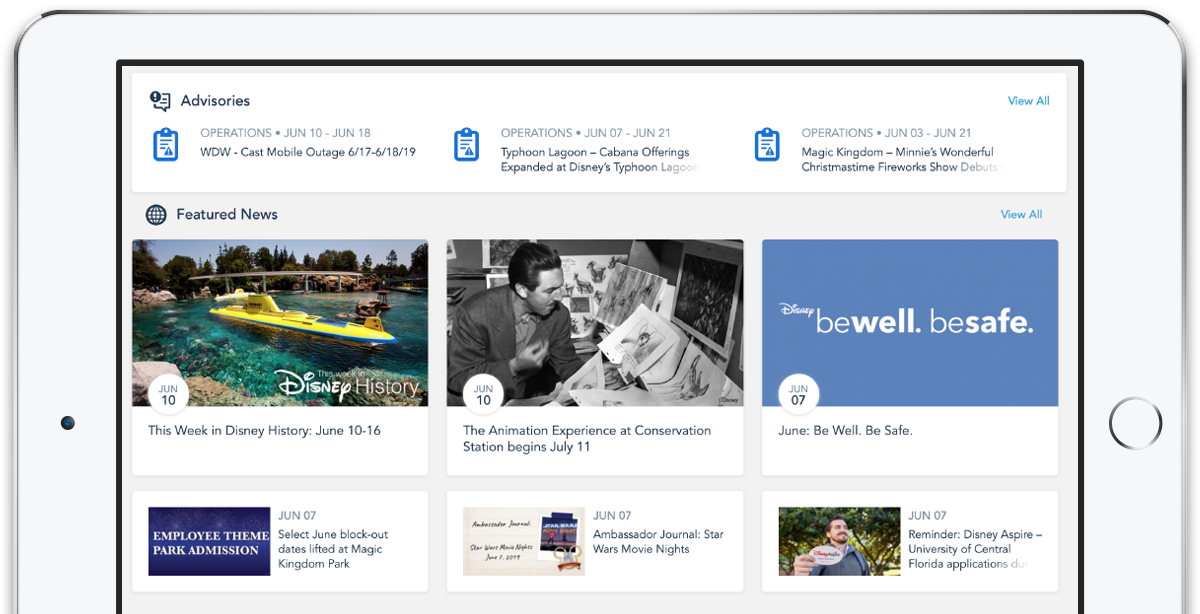 Whiteboarding and Initial Sketches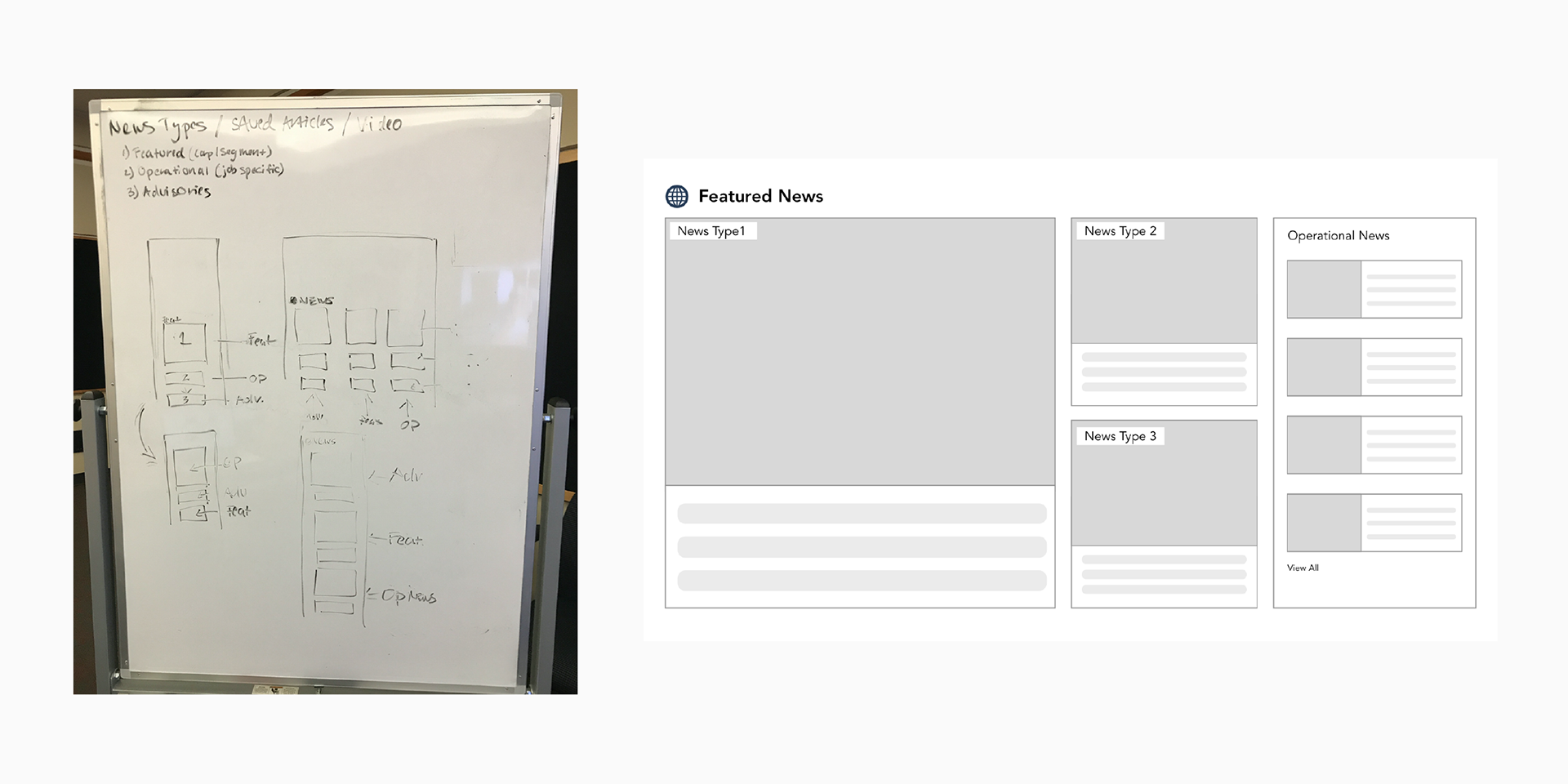 Keeping mobile-first usability in mind, I created a design that could potentially satisfy the battling Communications businesses with plenty of real estate for their content to live. Now News is actually one large card containing smaller cards within. I introduced a "top story" or "top video"and left it open for either Featured News or Operational News to appear in the sections following it. There is also an area for "recommended" text only articles based on some of our machine learning. This will help tailor content to the user that is logged into the Hub.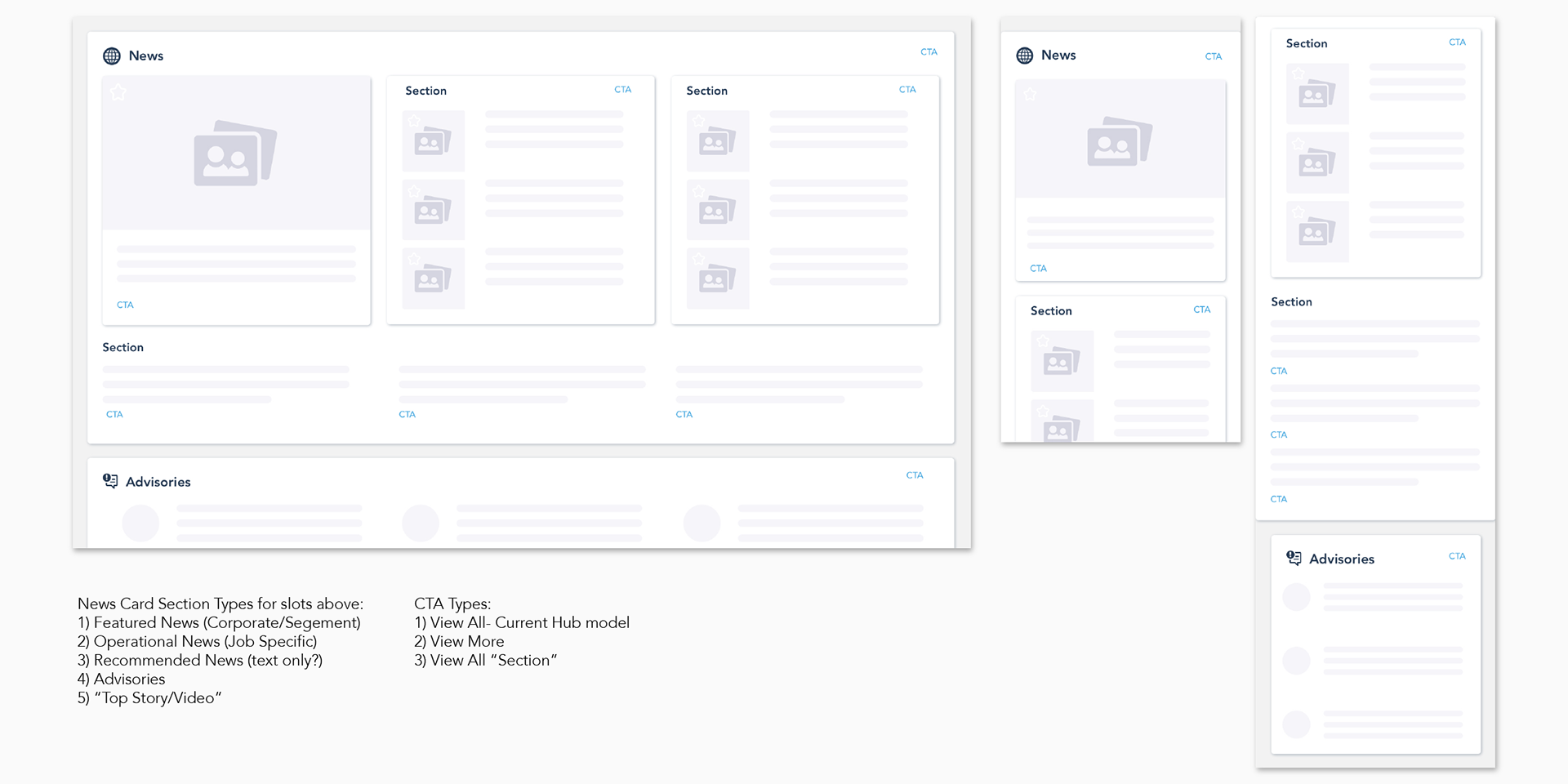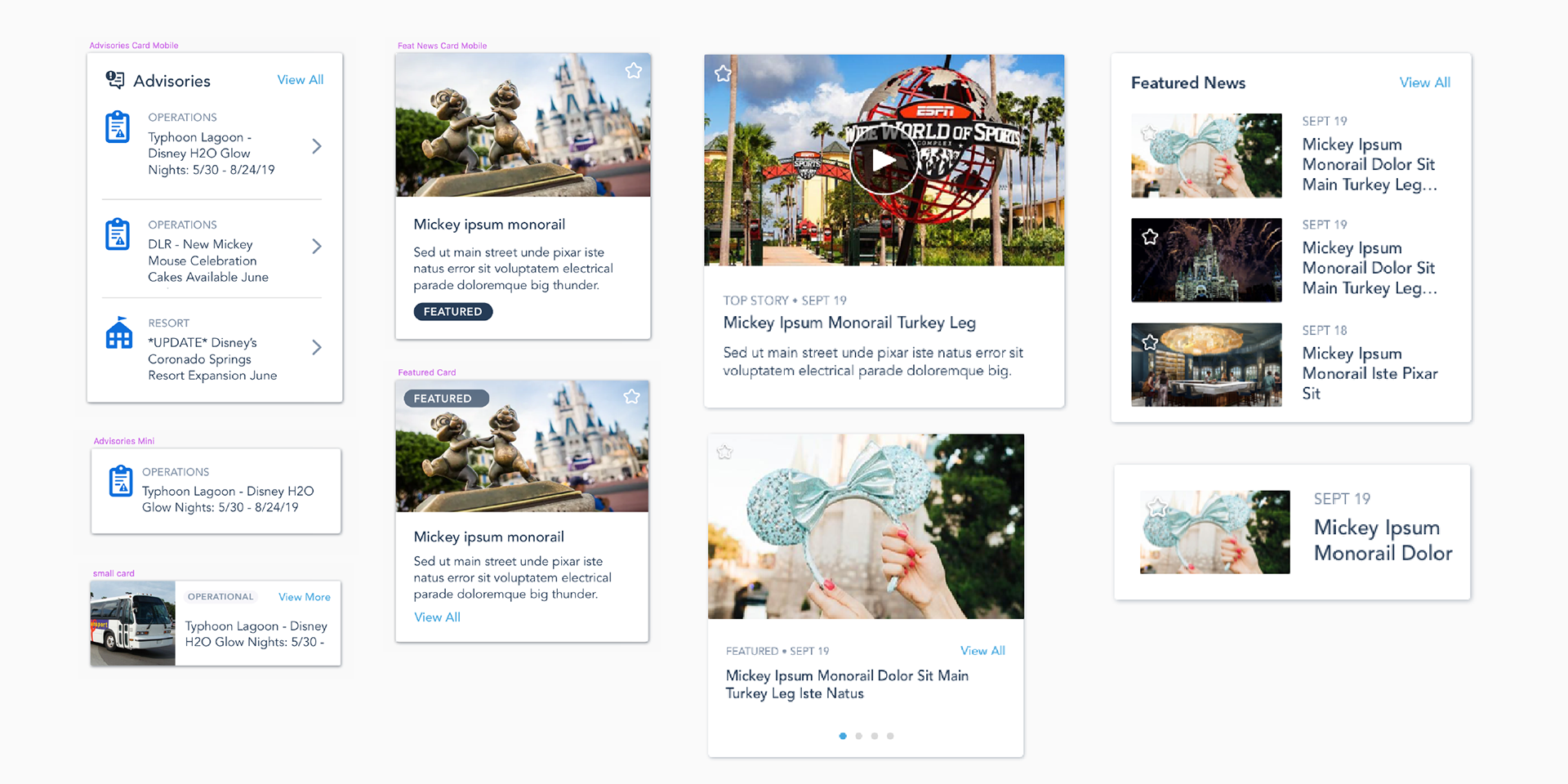 The final design adds three more slots for News articles, is scaleable to all form factors, and also allows for video content all while keeping everything in one card. We were also able to bring Operational Updates (Advisories) in and provide a CTA with custom screen for viewing more. Lastly, the ability to "Favorite" articles from the home screen was introduced.