Overview:
 Cast Check-In is a native application built on the Flutter framework that allows attendees to be checked into events, both online and offline using a tablet or phone.
Problem:
There is no mobile application that can check attendees into an event or occurrence while also being able to function offline. There is also no way to register someone to an event on the spot or check them into a prior or later occurrence.
Team:
This has been a collaboration between myself and the lead developer with buy-off and approval from product owners. We are working intensively back and forth as I hand-off assets that he then turns around and implements. We have work sessions weekly where he shows me what he's developed and I give feedback on the design and flow. It's been a very different method of working, as I am used to sprints, but I like the hack-a-thon nature of it all.
Tools:
Sketch, Confluence, Flutter
Challenge:
This is a quick turn POC putting things into hyperdrive and requiring quick and informed design decisions. 
It is also being developed on Google's mobile application framework, Flutter. While Flutter's components are largely based on Material Design, my developer is customizing widgets to complement our Native App design system, Hyperion. The reason this is important is that the users, our Cast members, are already used to our design system, Kingswell, for web apps. Using a library with elements that are evolved yet familiar to them will create less confusion and will be easier for them to adopt.

Sign In and Event Selection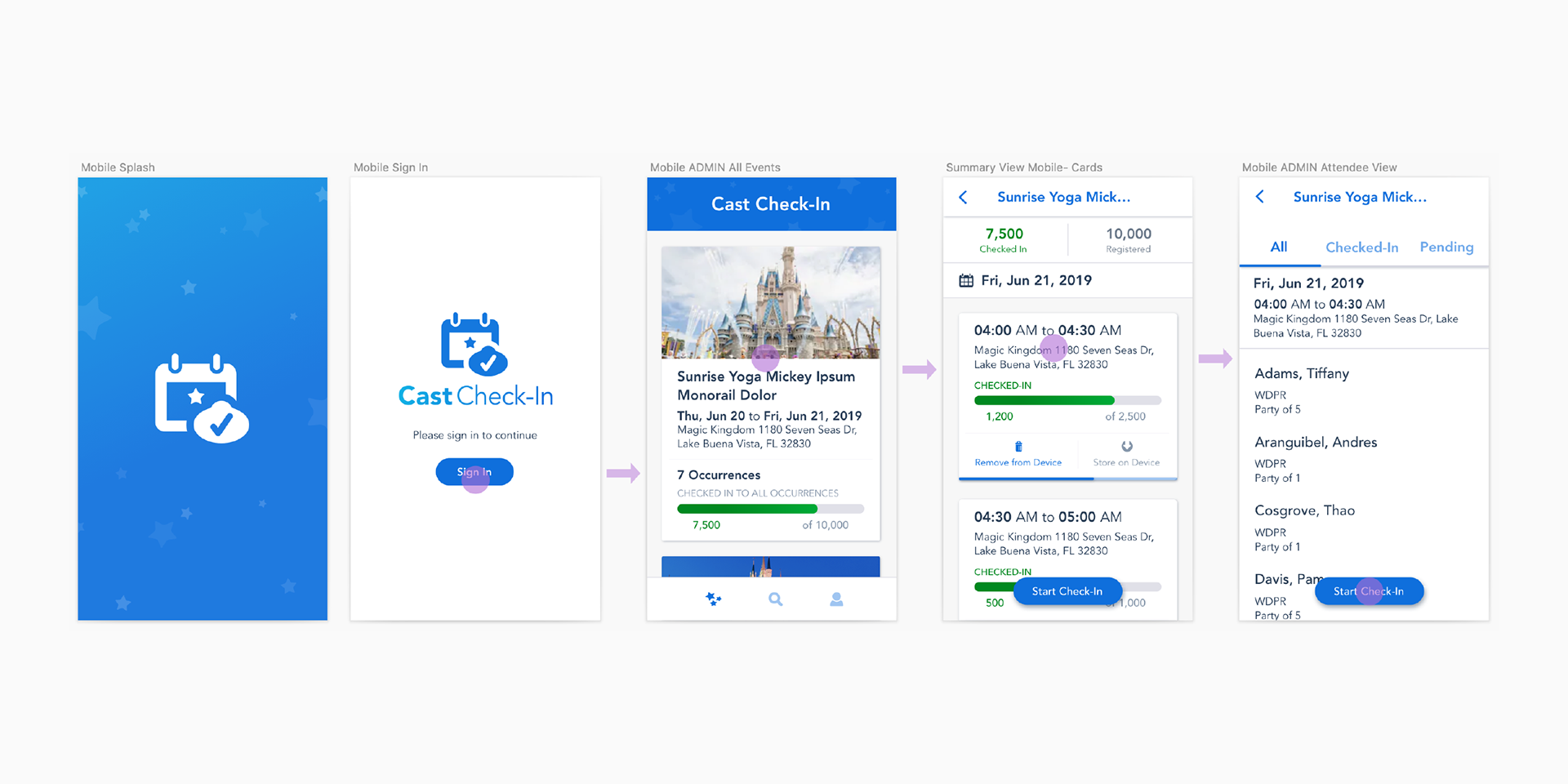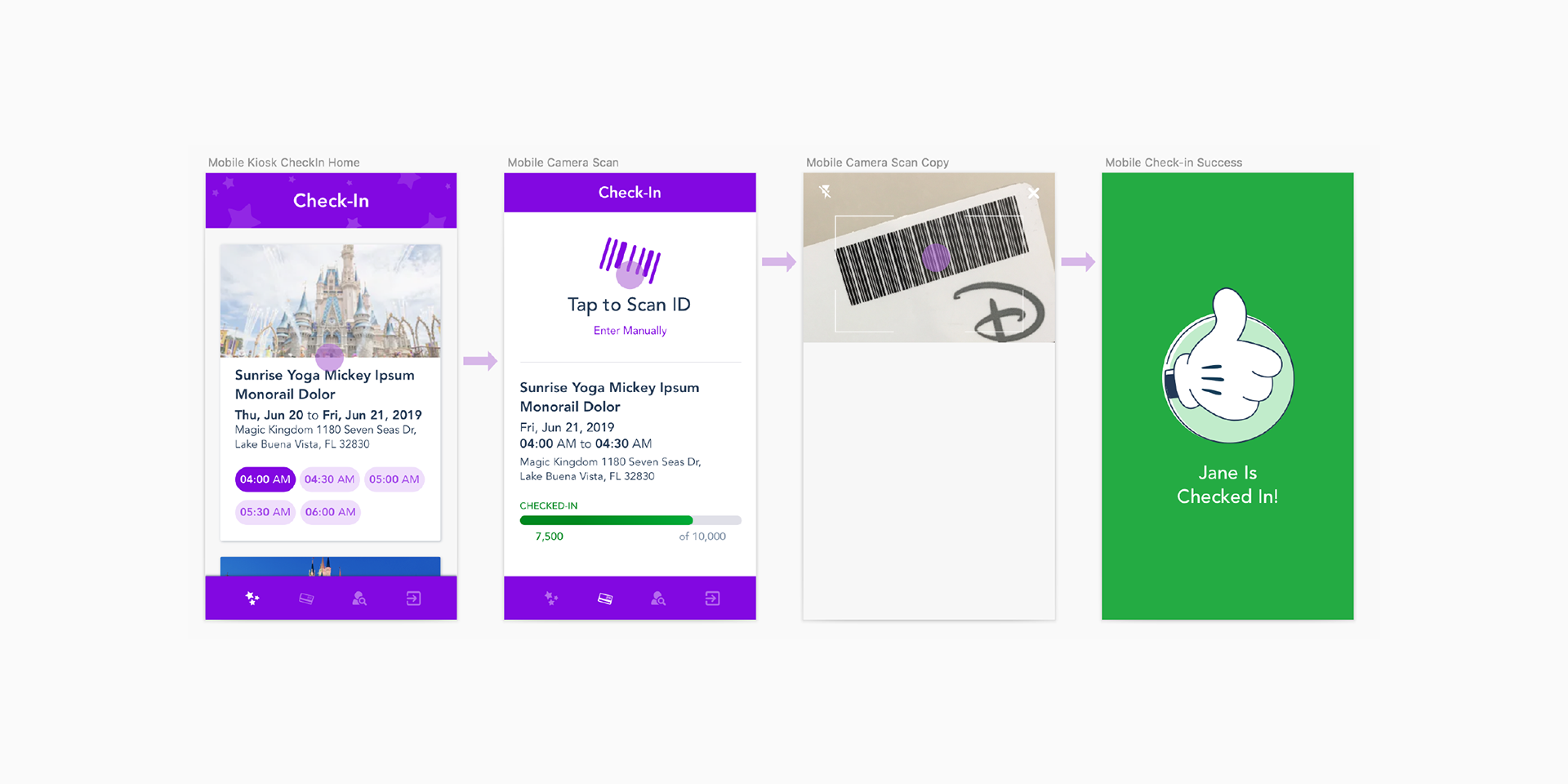 Check-in Create User Registration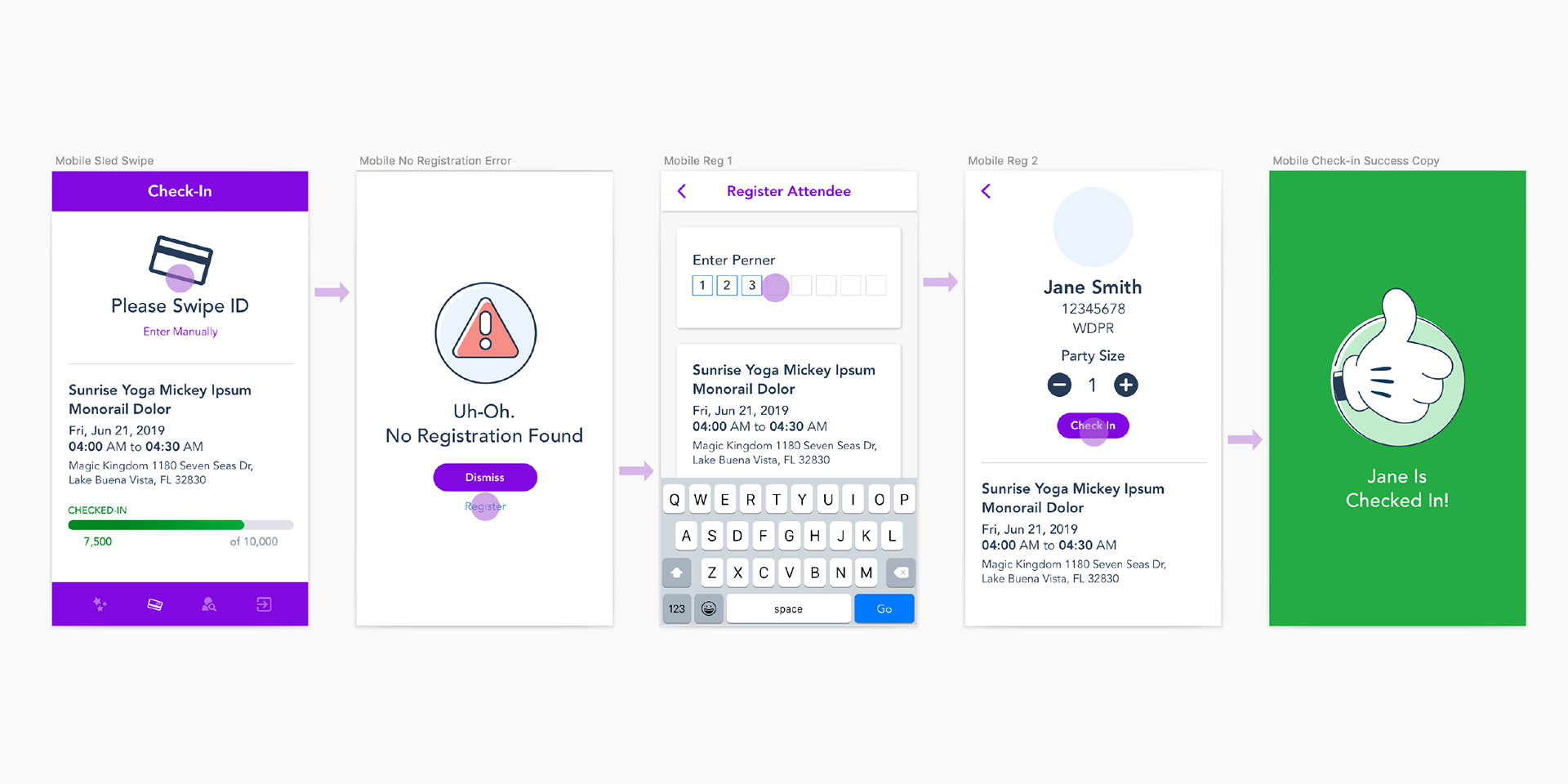 Manual and Duplicate Check-in